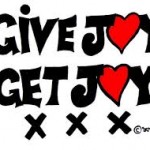 Happier Holidays: Turning Stress Into Joy
Successful Strategies for Maintaining Calm and Enhancing Enjoyment During YOUR Holidays
Mindfulness – being conscious of yourself (thoughts, feelings and triggers) is the key to a happier holiday. 
PAUSE and take time to clarify what the holidays mean to you.
Let the past 'be.'  It's over. There is nothing we can do about last year's holiday.
What is most important to you this holiday? 
How can you make that happen? 
If you will be by yourself, try to remember that we, human beings, are all connected even if not together physically.  What can you do for yourself that will be nurturing?
Adjust your expectations to what is most likely to happen?  Idealism vs. Reality 
Disappointment is often created when we hold on to an outcome. 
If you need to take space, tell someone where you are going and for how long. 
Be mindful about what you are feeling during your time with family or guests?
Where are you noticing stress in your body?
Take a moment to put your hand over heart and breathe.
PAUSE to stay present in the moment and take in what is good.
How other people act and what other people say is not about you.